ABOUT US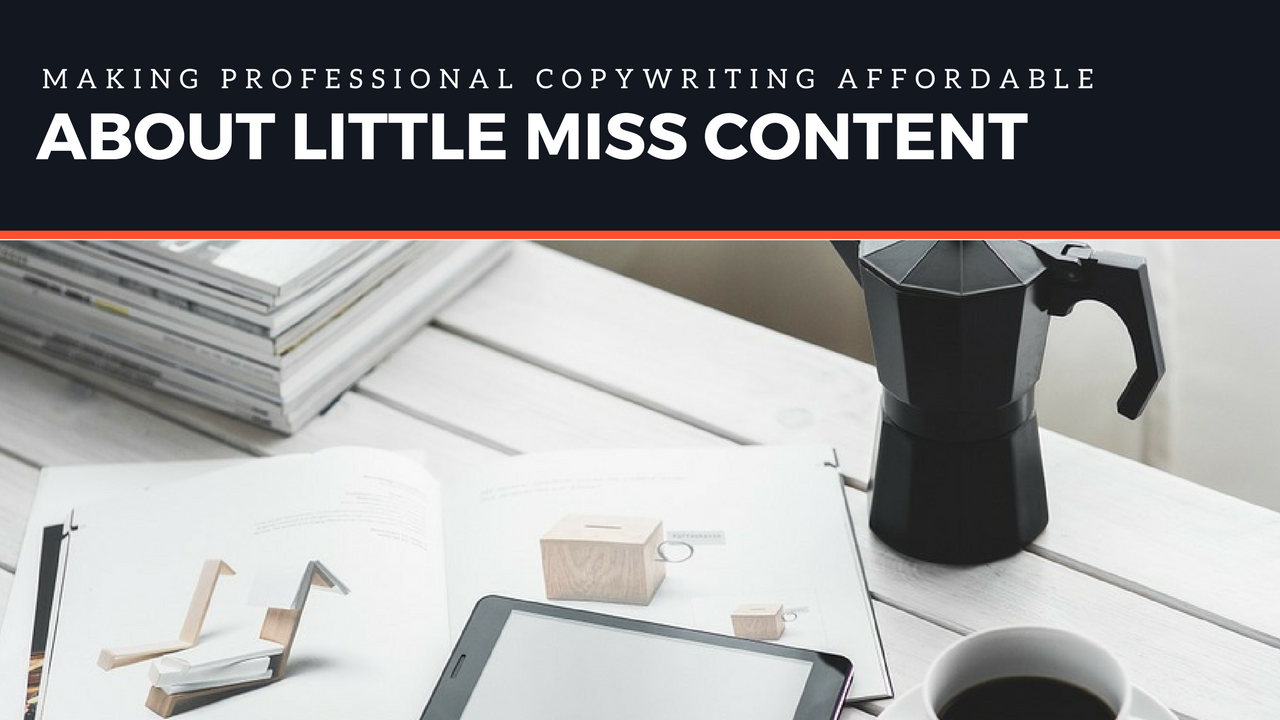 Since its inception in 2013, Little Miss Content has grown steadily from a part-time freelance copywriting venture into a fully-fledged digital dream team specialising in content creation and social media management.
We have a close-knit team made up of bright, young individuals who are highly experienced in all areas of web writing and regularly trained to keep up with the best industry practices.
Able to provide practical advice and industry-leading solutions for far cheaper than is possible for many larger agencies, we are a 'creative collective' that takes great pride in making the seemingly impossible, possible!
If you want to work with someone who doesn't just write 'words' but has a combination of passion and proficiency, then it's time we worked together.
Email LMC for more information today and discover how we can take your business or blog from mundane to magnificent.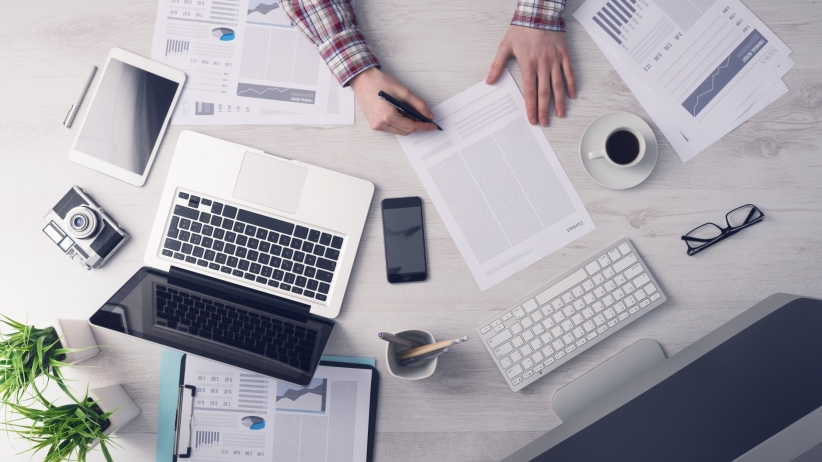 ---
Hello and welcome.
The name's Marie, or Little Miss Content… whichever you prefer! I'm a London-based freelance copywriter and creative mind for hire that joins forces with SME businesses, marketing agencies, web developers, PR's and brands.
With a background in SEO and digital advertising, I have obtained various qualifications in media, marketing and journalism throughout my time in the industry.
For the past 6 years I have been actioning this insight, offering bespoke solutions to people just you. I left my full-time job in an agency to work with clients on a more one-to-one basis and haven't looked back since.
I thrive on writing copy that is able to covert customers. So, whether you're looking to develop a kick-ass e-magazine feature, launch a new business or start a revolution, I'm your girl.
And I have an awesome (personally vetted) team of specialists on board to tackle other assets like press releases, auto-responders, newsletters, eBooks, graphic design and web development.
What's not to love? Get in touch! Email: marie@littlemisscontent.co.uk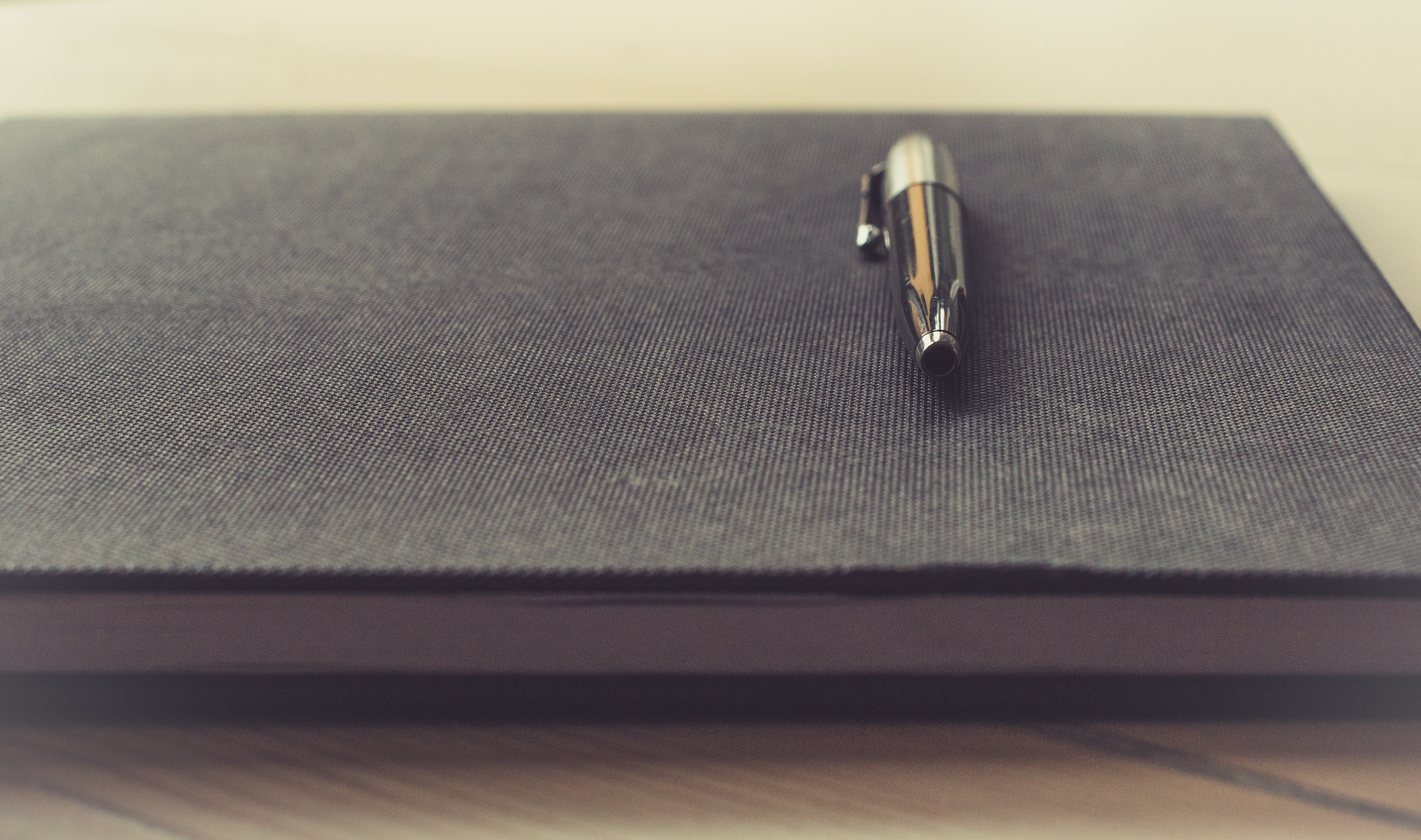 Or first, check out my CV: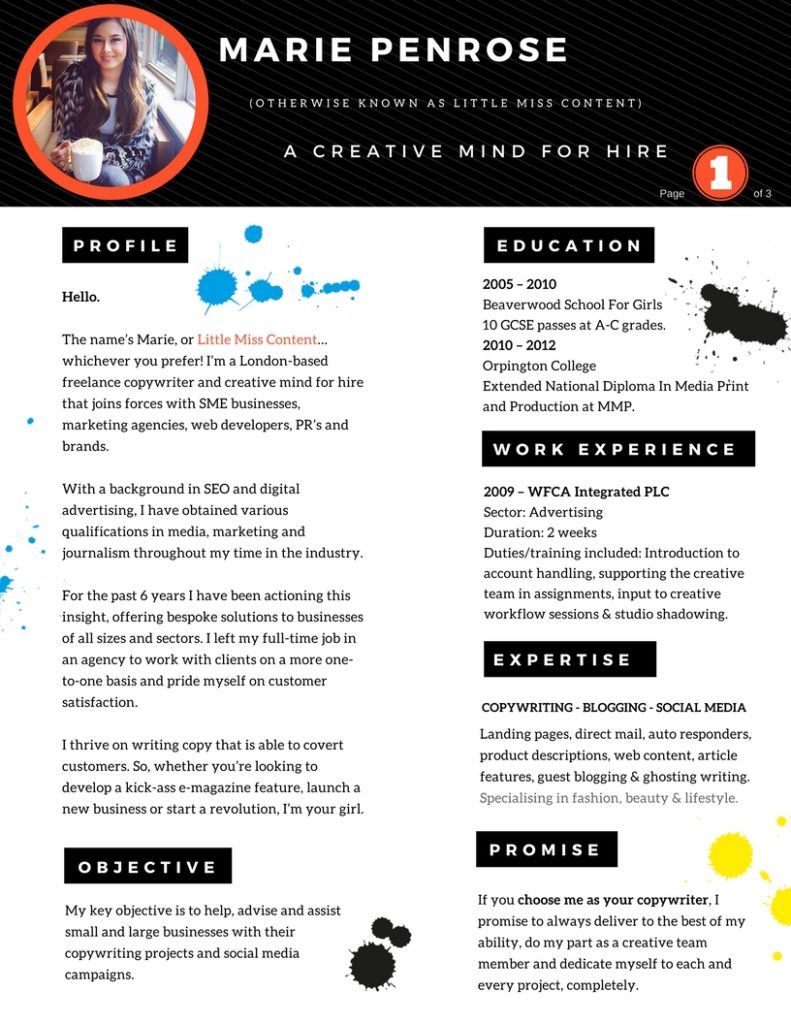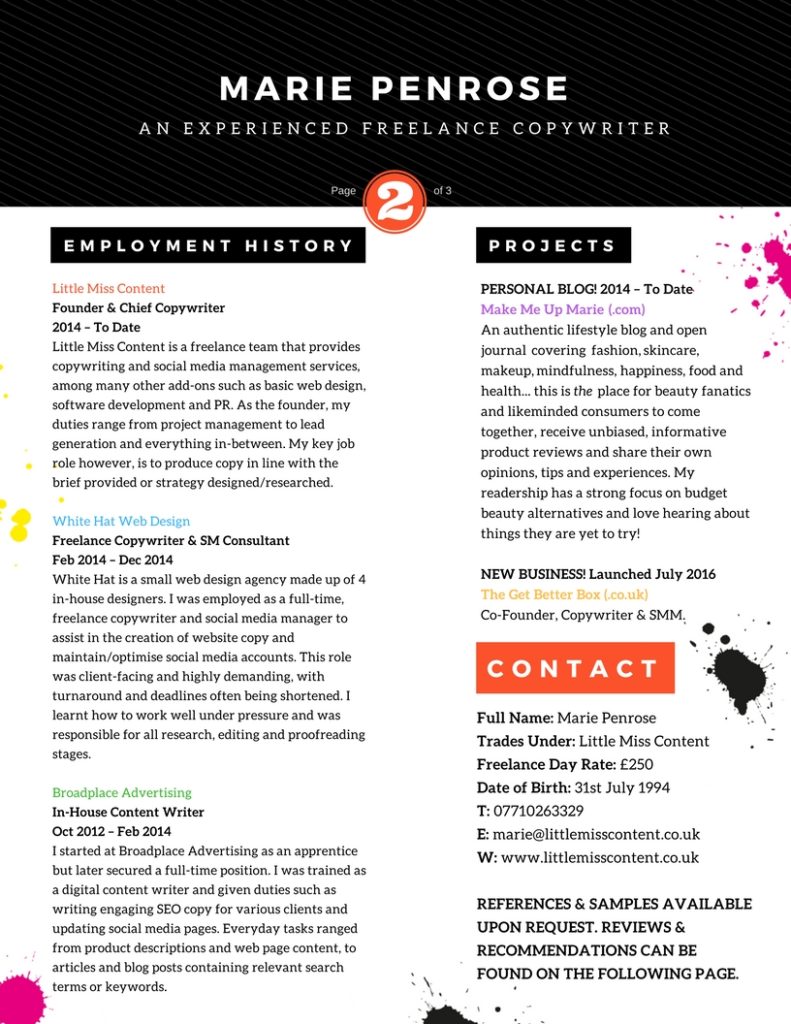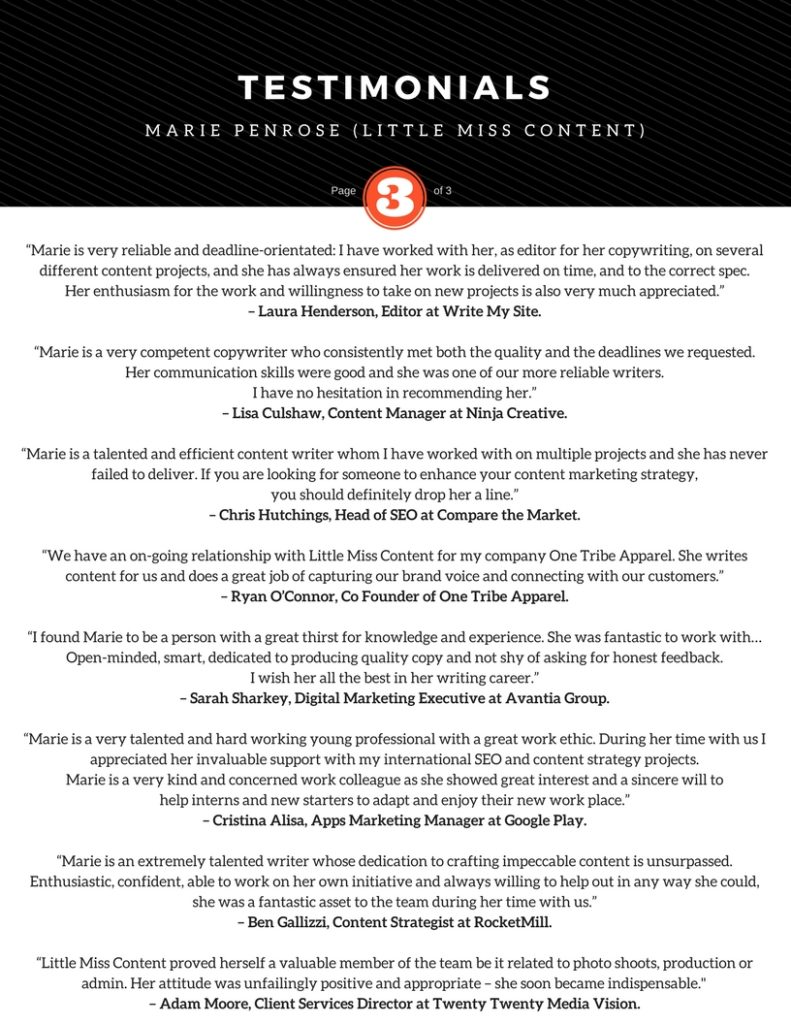 ---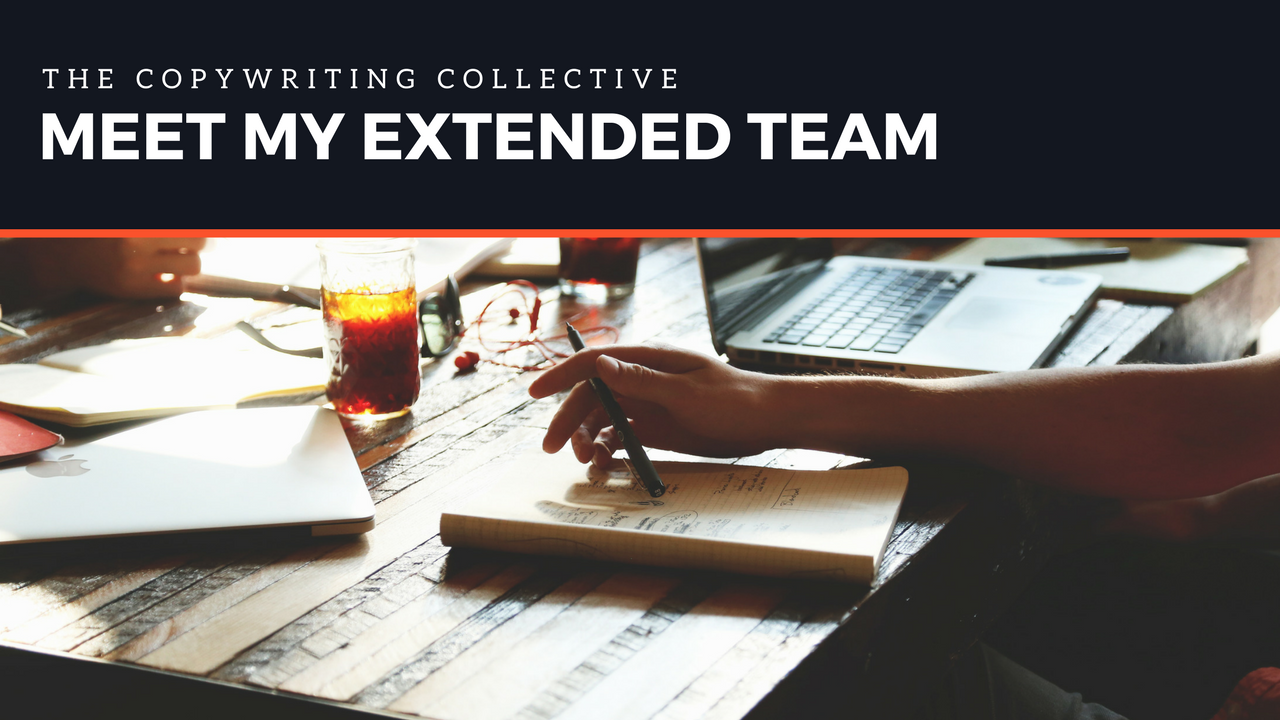 Want to hire a digital dream team that brings you ROI instead of excuses? At Little Miss Content, we're able to introduce you to reliable writers that have the magic ingredients required to bring your vision to life.
Our partners are carefully chosen and individually vetted to ensure expectations aren't just met but actually exceeded. Best known for our personal approach and open-minded attitude, you'll find us a breeze to work with.
Let's chat over a coffee… arrange a Skype call or face-to-face meeting via email today. We look forward to meeting you!